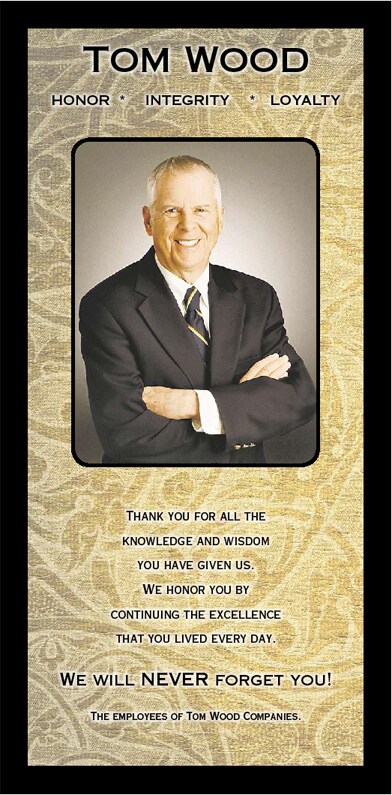 Mr. Wood's background in the automotive industry started while he was attending Western Michigan University in Kalamazoo. He was a new car salesperson for a Mercury-Edsel dealer. After college he continued to sell full time until he had the opportunity to buy a small Hillman Sunbeam dealership in Kalamazoo. Within two years the manufacturer went out of business and Mr. Wood was forced to change his operation into a wholesale-retail used car lot with a complete body shop making up the major part of the total volume. He continued that operation until moving to Indianapolis in 1967 and purchasing Hedges Pontiac, which was located at 3125 E. Washington Street.

Since that initial franchise acquisition, Tom Wood, Inc. has grown to seventeen franchises and a full scale leasing operation, out of several roof-top locations in four cities - Indianapolis and Anderson in Indiana, Lexington, Kentucky and Richfield, Minnesota.

 Mr. Wood's philosophy is "Success is not measured by the number of franchises or locations an organization has; it is measured by the people associated with it."

Welcome to Tom Wood Subaru