The 2022 Subaru Love Promise Customer and Community Commitment Award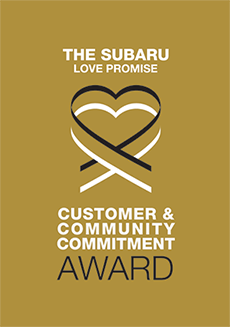 We've been nationally recognized for our dedication to our customers, our community, and the Subaru Love Promise.
We're honored to receive the 2022 Subaru Love Promise Customer and Community Commitment Award. This award nationally recognizes elite Subaru retailers who provide an exceptional customer experience at every interaction with Subaru. These retailers have also demonstrated an outstanding commitment to supporting passions and causes in their local communities in important areas such as the environment, community, health, education, and pets.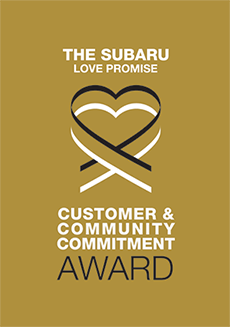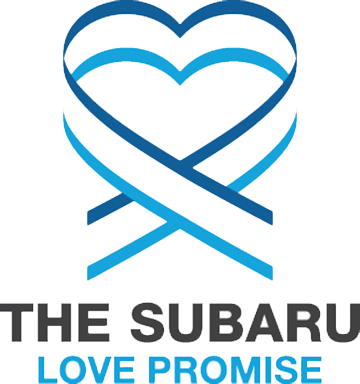 What is the Subaru Love Promise?
Subaru and our retailers believe in making the world a better place and the Subaru Love Promise is our vision of respecting all people. This is our commitment to show love and respect to our customers and to work to make a positive impact in the world.
How is Tom Wood Subaru dedicated locally to the Love Promise?
Our Love Promise can be seen in various partnerships with local charities and non-profits. We're grateful for the opportunity, not only to be a part of our community, but to serve it as well. We are proud to partner with Miracle Place this year as our local charity of choice.
Edison School for the Arts
Peyton Manning Children's Hospital
Love Promise Stories from Tom Wood Subaru
Subaru and Tom Wood Subaru believe in making a positive impact on the communities in which we live and work. We uphold that belief through our Love Promise Community Commitment. Every month, we select inspiring stories from customers and partners from around our area who strive to support our collective commitment and feature them here
Leading the Youth to Their Future........ - Shannon C
Friday, November 11th, we had an Open House for Ivy Tech Students! We were honored to lead these new automotive students down the road to success through learning the ropes of what it takes to be a Technician, here at the Tom Wood Automotive Group! The guys started out the morning with coffee & donuts here at Tom Wood Subaru. As they met with members of our staff, they were given gift bags filled with Tom Wood t-shirts, baseball caps, sunglasses and so much more. They met with our Tom Wood trainer, heard about all of our great benefits from Cindy Wasson and Emily Horvath and then they finished off by touring the shop, with our Service Manager; Jerry Williams. Next the guys caravaned down the street to meet the great team at our Tom Wood Lexus store. Then their final stop was at our Jaguar/Land Rover/Volvo store. After their visits, they were on their way to make their decisions.........maybe they'll be the next great Technician working for the Tom Wood Automotive group! Along with Ivy Tech, we want to help ensure that every student persists towards their educational objective. Thank you to Cindy C. Wasson for putting on this great event!
---
Giving to great causes and feeding the hungry - Shannon C
Annually, we look forward to sponsoring the Knights of Columbus in Zionsville. These guys do such great work for the community! They raise funds through their event Oktoberfest, which was held on October 1st. These funds are designated to provide help and assistance for many charities, as well as some local food pantries! Such a great cause! The Knights carry the cost of the free family activities, to give back to the community, so they count on sponsorships from companies like Tom Wood Subaru, and others, to defray the event costs. The event offered free hayrides, pumpkins, face painting, games and a bounce house during the day, with a band that started at 7 p.m. in the Parish Hall. They also featured great German food, beer and wine. Sounds like a great time had by all! Thank you Knights for putting on this great event and for all you do for the community. You are greatly appreciated!

---
Pet Friendly Services of Indiana - Shannon C
Pet Friendly Services of Indiana, is such a wonderful organization. We work with them every year, through our pet adoption event and so much more! Cheri Storms & Rhi Johns of Pet Friendly Services, help us so much by contacting each of the shelters in attendance, during our "Love Them for Life" pet adoption event. They offer spay/neuter vouchers (one per animal in attendance, up to three) to each shelter. They also offer $25 adoption discounts to each. They take the time to email the shelters the information and to stay in contact with them, up until the day of the event. Afterward, they thank them all, make sure they receive their vouchers and refunds, as well as inquire on the total number of pets that were adopted! Have you seen the Pet Friendly license plate and wondered how it helps animals? Funding from this #4 selling specialty plate comes to Pet Friendly Services of Indiana. We use the funds to provide spay/neuter surgeries to cats and dogs in need. Pet Friendly Services provides free surgeries to nearly 300 rescues and shelters in Indiana, as well as $25 spay/neuter surgeries to income-qualified pet owners to fix their furry family members. Every penny of our funding stays in our state! The Pet Friendly plate is $40, with $25 coming to Pet Friendly Services. To-date, we have funded more than 190,000 surgeries and exceed 13,000 surgeries per year. But why spay/neuter? Simply put, spay/neuter is the only humane way to prevent pet overpopulation - and euthanasia of healthy pets - in shelters. A single surgery can save thousands of additional lives. Just think about the numbers: is it more cost-effective to fix one cat than to feed, vaccinate, spay/neuter, and find homes for an entire litter of kittens? Of COURSE it is. In fact, using a calculation method developed by Charity Navigator, in 2021, the cost to prevent an unwanted kitten is just 20.5 cents! Spay/neuter saves lives, money, and valuable resources that shelters need to help animals already in their care. Love Them for Life Adoption Event To help animals find their forever homes, Pet Friendly Services and Tom Wood Subaru collaborated to host an adoption event earlier this month. Fifteen area rescues participated, bringing adoptable dogs, cats, rabbits - and more - to meet potential families. Adopters and rescues alike were given a free lunch, provided by Tom Wood Subaru. Best of all, pets found their perfect families! All of the rescues attending the adoption event were given free spay/neuter certificates from Pet Friendly Services to fix their animals prior to adoption. Questions about Adopting? Did you know you could find cats and dogs of every breed, age, and size in Indiana shelters and rescues? In 2021, we launched our "Pet Friendly Adoption Guide" to help families find and adopt a perfect pet. Indiana has rescues specializing in big dogs, small dogs, older dogs, and specific breeds. There are also many rescues dedicated to helping cats and kittens! By visiting www.AdoptINPets.org, you can find answers to common questions about the adoption process as well as a list of rescues and municipal shelters near you. Adopting gets you a new best friend AND saves a life! How Can You Help Homeless Animals? There are many ways to help Indiana's animals. Visit our website (you will find us at www.PetFriendlyServices.org) to learn about our Annual Nut Sale, upcoming Annual Gathering, and ongoing fundraising efforts. You can participate in these events and share them with family and friends to increase awareness. Follow us on Facebook to learn more about what we have planned for winter and spring of next year. Pet Friendly Services of Indiana is on the road to zero kill. Please join us, knowing that your dollars remain in our state and that spay/neuter is the only humane solution to pet overpopulation.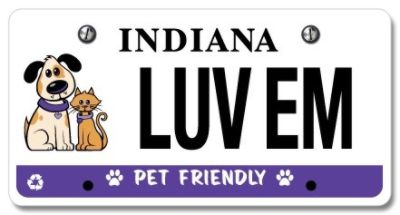 ---
Subaru Loves Learning 2022 - Shannon C
"Deep down, each one of us were impacted at some point in our lives by a teacher or class that inspired us to grow. An excellent education is perhaps one of the most meaningful gifts that we can help to provide to the next generation, yet many schools and students are challenged by a lack of critical school supplies in the classroom. In fact, 92% of classrooms have students whose families cannot afford to purchase any school supplies for their children. In many cases, teachers purchase supplies using their own money to ensure that students have the necessary tools required for them to be prepared and to thrive in the classroom." Tom Doll We partnered with AdoptAClassroom.org to adopt classrooms at Edison School of the Arts, to ensure that students have equal access to the supplies and learning materials they need. Last year, Tom Wood Subaru, along with other Subaru locations, made a difference in the lives of more than 134,000 students nationwide. This year, all Subaru dealerships combined have supported over 300,000 students in communities across the country! So amazing! On 9/12, we were blessed to deliver 10 school supply kits, which included items like; dry erase boards, markers, earbuds and so much more! The children were so excited to receive these boxes, which were distributed one each over 10 classrooms! Also, through Adoptaclassroom.org and Tom Wood Subaru, $5000 was donated to Edison School of the Arts, which was distributed to 10 different classrooms at $500 each. This will help out with supplies, so the teachers will not have to purchase items from their own pocket! Many of our customers and children filled out apple stickers, telling the teachers how much they appreciate them and how they are such an influence on these young minds. The stickers were placed on a life-size school bus and delivered to Edison as well. Principal; Amy Berns shared with us, that they still have their school bus from 2021 proudly displayed on the school wall!!! Thank you to everyone who participated in Subaru Loves Learning this year, those who donated online and thank you to all Subaru locations and Adoptaclassroom.org for making such a difference in the lives of these children! Be sure to check out Adoptaclassroom.org to see all the ways you can help today! Subaru. More Than a Car Company® #SubaruLovesLearning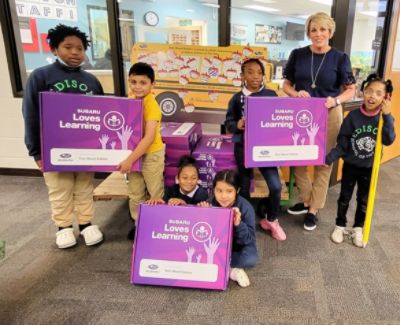 ---
Golfing for Technology... - Shannon C
Every year, we are proud to sponsor the St. Jude Golf Outing! This year's event took place on August 28th, out at Valle Vista Golf Club. Anthony Uberta, from the Men's Club at St. Jude's proudly reported they had 83 golfers in attendance and everyone enjoyed the day. He stated, "The final numbers are not in yet but it looks like it will be a record year! Thanks for sponsoring us again this year!!!" The funds from the golf outing go towards the Saint Jude School technology fund. This year the school is looking to put in a new audio/visual system, in the newly renovated gym. We are proud to help them achieve this goal, along with all of the other great organizations that sponsored this event. Thank you to Anthony Uberta, Sarah lux Scheetz and to all of the members of St. Jude for everything you do!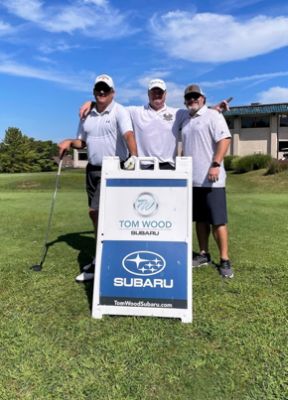 ---
Saving The Bunny!!! - Shannon C
We have another amazing wildlife story to share! Alex Blair from our Parts Dept. happened to spot a little bunny in our carwash....lost, alone and covered in oil! Did he wander out of someone's engine and how long was he in there... awe poor thing! Alex wrapped the little guy up in a towel and together with Allison Schrieber, they washed him with Dawn dish soap to help get all of the oil out of his coat. Dawn has helped save wildlife for years and comes highly recommended by the wildlife rescue experts. Once Alex and Allison got this cute little guy all cleaned up, they took him way out behind our dealership to a safe part of the woods to set him free! Thank you Alex for saving this little guy's life and for your and Allison's love, to care for and set him free! We just can't get enough of these great stories!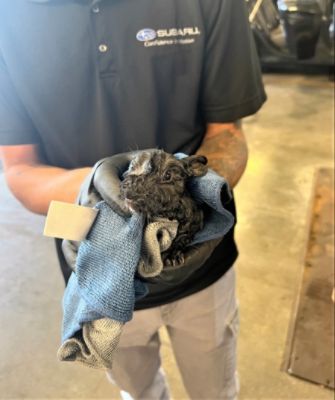 ---
Striving for Excellence! - Shannon C
We're honored to receive the 2022 Subaru Love Promise Customer and Community Commitment Award. This award nationally recognizes elite Subaru retailers who provide an exceptional customer experience at every interaction with Subaru. We've been nationally recognized for our dedication to our customers, our community, and the Subaru Love Promise by demonstrating an outstanding commitment to supporting passions and causes in our community, in important areas such as; the environment, community, health, education, and pets. Stop by soon, to experience the difference at Tom Wood Subaru!"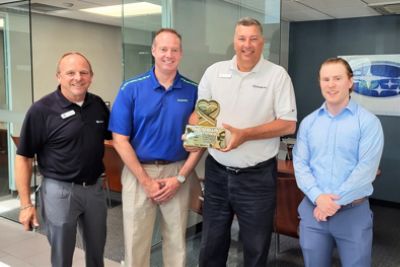 ---
Can You Feel the Love? - Shannon C
Every year, during our "Subaru Loves to Care" initiative, we love to help those in need. This year we worked with the Leukemia & Lymphoma Society, through Peyton Manning Children's Hospital. Since the beginning of our partnership with The Leukemia & Lymphoma Society in 2016, all Subaru retailers have helped spread warmth, hope, and love to patients going through challenging cancer treatments. By the end of this year, Subaru will have donated over 230,000 warm blankets and art & craft kits to brave cancer patients across the nation. Subaru of America also matched online donations to LLS.org, dollar-for-dollar, during the month of June (up to $250,000 in total)! In addition.…for every Subaru part ordered online: Subaru of America donated $10 to LLS for select Genuine Subaru Accessories sold during that period! How great is that! Sadly, due to Covid-19 restrictions, we didn't get to visit with the children this year, but during past blanket deliveries, when we did get to meet some of these special little ones, we were always so touched….and on most occasions….we left feeling so blessed, with our hearts full and our eyes filled with tears. We wanted to make sure to give a big shout out to Annabeth Stem from LLS and Laura Mcilrath from Peyton Manning, for coordinating everything on their end. Moreover, especially every person who works for LLS and Peyton Manning Children's Hospital….wow, you are truly amazing! This is another reason, why I always say, the things you see on the Subaru commercials, really are true…they are the most caring, compassionate company and really are all about the greater good! If you look up Subaru in the dictionary…..you will find…..it truly does mean "LOVE".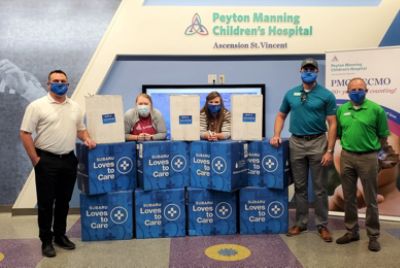 ---
The Great Outdoors Brings Peace & Serenity............ - Shannon C
Every year, we are proud to sponsor Sally Marchand Collins and the Sundance MTB Skills Clinic! Sally and her team do so much for those who are living with disabilities, those who have lost a loved one and so many other reasons, they just need to get away, ride their bikes and feel the joy and freedom of the trails and enjoy the great outdoors! We will let Sally herself tell you all about these great events: CONGRATULATIONS to the participants, coaches, and volunteers of the 4th Annual Sundance Coed Mountain Bike Clinic and the 16th Annual Sundance Women's Mountain Bike & Outdoor Retreat! What a tremendous camp weekend to develop skills, refine technique, and expand your toolbox. Whether it was taking the foundational mountain bike skills to new limits like railing corners, refining the bunny hop, launching jumps and drops, or racing in the DINO Women's MTB race, each of you demonstrated sensational growth to make you a more capable and confident rider. These sessions are a long-lasting investment in yourself where successes from the weekend translate to new opportunities to expand your trail riding experiences. I hope you found the days as fulfilling as I did, as you experienced increased confidence on the bike. Additionally, the focused determination, persistent grit, and explosive laughter fueled my soul for hosting future camps. I'd love to thank our amazing volunteers—Sundance Camp director Holly Miles, Kelly Henn Rymsza, Becky, and Peter Louton, Joy Chapman, Colorado Weliever, Jeff Fetterer, Elizabeth Entile, Annalyse Luers, Rindy Walton, Jesse Smith, Chase Smith, Laura Felicetti, Cheryl Stine, Angela Breeden, Amy Haworth, Kelsey Thetonia, Seph, Teagan, and Candance Hatley. The coaches were 'over the top' FANTASTIC—Fred Johnson, Kathi Krause, Harry Geyer, Matt Hendey, Olivia Biekenhauer, Amie Topp, Rindy Walton, Tara Tripoli Quintana, Tom Quintana, Nicole Crandell and Sally Marchand Collins enthusiastically shared their love of dirt and wheels in a patient manner. Your hospitable approaches to teaching and learning made key concepts memorable contributing to long-lasting skills development. ("Spear the boar!") The relaxed atmosphere enabled participants to decompress and enjoy themselves while learning key skills. A special thank you to our young artist Teagan Hatley for designing our retreat t-shirt, Tara Tripoli Quintana for her exceptional wine and canvas evening, and Becky Louton for the fabulous cooking class! Thank you to the groups that gave back by performing trail maintenance. This generosity of time and effort benefited everyone while demonstrating to governing entities our riders' dedication to trail stewardship. Thank you BC-HMBA for letting us use the trail tools as well! Thank you to Brian Holzhausen, owner of DINO Series, for creating the inaugural DINO Women's Mountain Bike Race! We loved seeing all the novice ladies given the chance to try something new! These victories are made possible by the generous sponsors that embody these same values. Thank you to Bicycle Station for being ever present to help us dial bikes to perfection along with Tom Wood Subaru, Upland Brewing Company, TSI Energy, Kemper CPA Group, Tabco, Clif Bar, Dumonde Tech Racing Oils, Bluegrass Bicycle Company, Bike Line, Bicycle Outfitters Indy, Matthew's Bikes, Freewheelin' Community Bikes, ICS, Cycle Inn Brown County, Griffin Bike Park, The Wheel Mill Indoor Mountain Bike Park in Pittsburg, Pivot Cycles, Dirt Roots and Root MTB Coaching, Got Dirt Coaching, Hendey Group, Electric Fox at Sundance (An Aveda Concept Salon), Westwind Signs, and Fruitdale Volunteer Fire Department. Your support extends beyond this 3-day weekend as you have contributed to a purpose…a purpose for bringing people together to experience something new and to gain confidence in mountain biking and in themselves as riders experiencing the beauty of Brown County. Sally Marchand Collins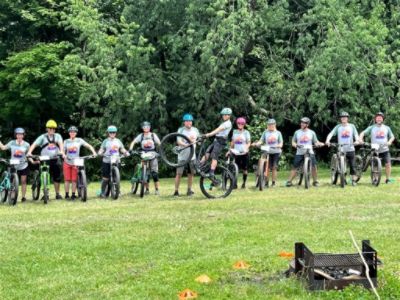 ---
Sponsoring Our Youth!!! - Shannon C
We love sponsoring schools like Greenfield Central High School! We wanted to help out their Catamount yearbook staff and we were so pleased to receive this from their teacher; Jill Bernard: "Sponsors like Tom Wood Subaru help us offset the cost of printing the yearbook, and help to keep the costs of the yearbook at an affordable rate. Advertisements/sponsorships can also help fund workshops that students attend during the year. Our yearbook staff creates, designs, photographs and writes about events during the year, which they share in the yearbook, which is almost 200 pages long! The kids themselves, do all of the creating, writing, photography, and so much more. We are so proud of the work we do here at Greenfield-Central High School, and grateful for our sponsors like Tom Wood Subaru." Thank you, Jill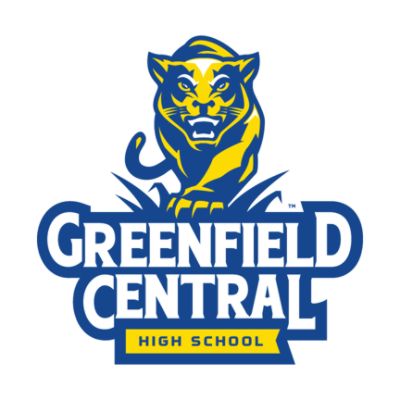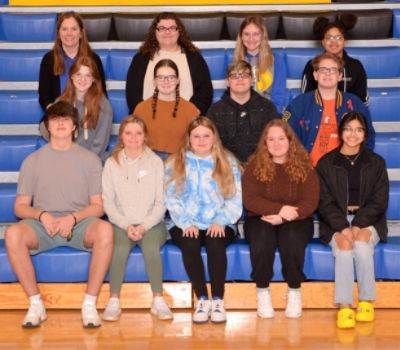 ---