The 2022 Subaru Love Promise Customer and Community Commitment Award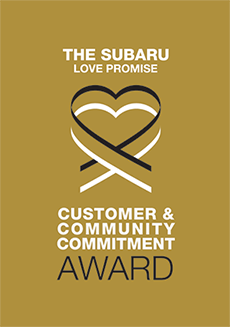 We've been nationally recognized for our dedication to our customers, our community, and the Subaru Love Promise.
We're honored to receive the 2022 Subaru Love Promise Customer and Community Commitment Award. This award nationally recognizes elite Subaru retailers who provide an exceptional customer experience at every interaction with Subaru. These retailers have also demonstrated an outstanding commitment to supporting passions and causes in their local communities in important areas such as the environment, community, health, education, and pets.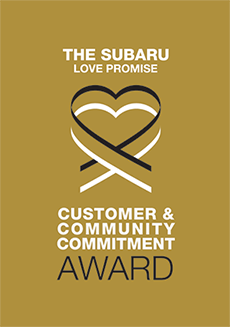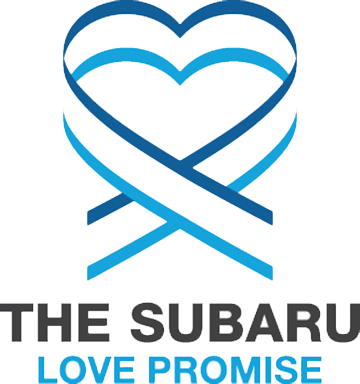 What is the Subaru Love Promise?
Subaru and our retailers believe in making the world a better place and the Subaru Love Promise is our vision of respecting all people. This is our commitment to show love and respect to our customers and to work to make a positive impact in the world.
How is Tom Wood Subaru dedicated locally to the Love Promise?
Our Love Promise can be seen in various partnerships with local charities and non-profits. We're grateful for the opportunity, not only to be a part of our community, but to serve it as well. We are proud to partner with Miracle Place this year as our local charity of choice.
Edison School for the Arts
Peyton Manning Children's Hospital
Love Promise Stories from Tom Wood Subaru
Subaru and Tom Wood Subaru believe in making a positive impact on the communities in which we live and work. We uphold that belief through our Love Promise Community Commitment. Every month, we select inspiring stories from customers and partners from around our area who strive to support our collective commitment and feature them here
The Great Outdoors Brings Peace & Serenity............ - Shannon C
Every year, we are proud to sponsor Sally Marchand Collins and the Sundance MTB Skills Clinic! Sally and her team do so much for those who are living with disabilities, those who have lost a loved one and so many other reasons, they just need to get away, ride their bikes and feel the joy and freedom of the trails and enjoy the great outdoors! We will let Sally herself tell you all about these great events: CONGRATULATIONS to the participants, coaches, and volunteers of the 4th Annual Sundance Coed Mountain Bike Clinic and the 16th Annual Sundance Women's Mountain Bike & Outdoor Retreat! What a tremendous camp weekend to develop skills, refine technique, and expand your toolbox. Whether it was taking the foundational mountain bike skills to new limits like railing corners, refining the bunny hop, launching jumps and drops, or racing in the DINO Women's MTB race, each of you demonstrated sensational growth to make you a more capable and confident rider. These sessions are a long-lasting investment in yourself where successes from the weekend translate to new opportunities to expand your trail riding experiences. I hope you found the days as fulfilling as I did, as you experienced increased confidence on the bike. Additionally, the focused determination, persistent grit, and explosive laughter fueled my soul for hosting future camps. I'd love to thank our amazing volunteers—Sundance Camp director Holly Miles, Kelly Henn Rymsza, Becky, and Peter Louton, Joy Chapman, Colorado Weliever, Jeff Fetterer, Elizabeth Entile, Annalyse Luers, Rindy Walton, Jesse Smith, Chase Smith, Laura Felicetti, Cheryl Stine, Angela Breeden, Amy Haworth, Kelsey Thetonia, Seph, Teagan, and Candance Hatley. The coaches were 'over the top' FANTASTIC—Fred Johnson, Kathi Krause, Harry Geyer, Matt Hendey, Olivia Biekenhauer, Amie Topp, Rindy Walton, Tara Tripoli Quintana, Tom Quintana, Nicole Crandell and Sally Marchand Collins enthusiastically shared their love of dirt and wheels in a patient manner. Your hospitable approaches to teaching and learning made key concepts memorable contributing to long-lasting skills development. ("Spear the boar!") The relaxed atmosphere enabled participants to decompress and enjoy themselves while learning key skills. A special thank you to our young artist Teagan Hatley for designing our retreat t-shirt, Tara Tripoli Quintana for her exceptional wine and canvas evening, and Becky Louton for the fabulous cooking class! Thank you to the groups that gave back by performing trail maintenance. This generosity of time and effort benefited everyone while demonstrating to governing entities our riders' dedication to trail stewardship. Thank you BC-HMBA for letting us use the trail tools as well! Thank you to Brian Holzhausen, owner of DINO Series, for creating the inaugural DINO Women's Mountain Bike Race! We loved seeing all the novice ladies given the chance to try something new! These victories are made possible by the generous sponsors that embody these same values. Thank you to Bicycle Station for being ever present to help us dial bikes to perfection along with Tom Wood Subaru, Upland Brewing Company, TSI Energy, Kemper CPA Group, Tabco, Clif Bar, Dumonde Tech Racing Oils, Bluegrass Bicycle Company, Bike Line, Bicycle Outfitters Indy, Matthew's Bikes, Freewheelin' Community Bikes, ICS, Cycle Inn Brown County, Griffin Bike Park, The Wheel Mill Indoor Mountain Bike Park in Pittsburg, Pivot Cycles, Dirt Roots and Root MTB Coaching, Got Dirt Coaching, Hendey Group, Electric Fox at Sundance (An Aveda Concept Salon), Westwind Signs, and Fruitdale Volunteer Fire Department. Your support extends beyond this 3-day weekend as you have contributed to a purpose…a purpose for bringing people together to experience something new and to gain confidence in mountain biking and in themselves as riders experiencing the beauty of Brown County. Sally Marchand Collins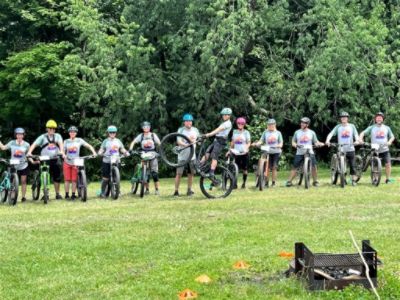 ---
YOU make US succeed!!! - Shannon C
Every year we take a group of our customers to the Subaru Plant up in Lafayette. Subaru of Indiana Automotive is an award-winning automotive plant, and the tour gives us a chance to witness their impressive facility, and see the Subaru vehicle production from start to finish! Tours of SIA highlight the stamping processes, where we witnessed giant presses turning raw coils of steel into the vehicle's metal structure. From there, we watched panels expertly welded together by over 1,671 robots, in their body assembly area. We also got to watch a video of the paint shop processes, and how the associates bring the vehicles to life, while they assemble over 2,000 parts onto each vehicle, in the trim and final department. At the end, we watched the completed vehicles go through the tester line as the associates proved their commitment to quality and safety. Ultimately, we witnessed........exactly what makes a Subaru a Subaru! Thank you to everyone in attendance, we had such a great time with all of you and we appreciate your patronage and loyalty to Tom Wood Subaru! YOU are the ones who make US succeed!!!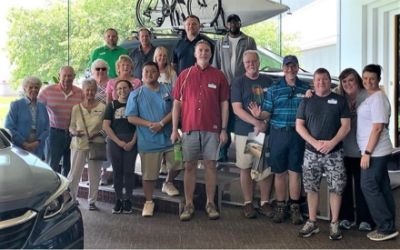 ---
Miracles Happening on the East Side of Indy! - Shannon C
If you are not familiar with Miracle Place, it is a wonderful place created from a dream, visualized in the year 2000, through Sisters Rita Wade & Barbara McClelland of Holy Cross! They provide education, meals, love and encouragement to children and adults on the east side of Indianapolis. Now, we would love to share the words from the beautiful card they sent: Dear Scott & Friends, In this season of new life and fresh beginnings, we are so grateful for all those who have made it possible for us to share hope with our Miracle Place family. Your generosity to us warms, not only our hearts and spirits, but helps warm our homes, feed our families, educate our children, support our seniors, and create community in our neighborhood. Your support proves that God listens to and answers our prayers, through you and those so generous. We are so grateful for your support & thank God for you every day! Thank you for the generous funds of over $34,000, raised through your "Share the Love" program! With sincerest gratitude, we ask God to bless your richly! Words fail to express our gratitude, thank you all! Prayerfully, Sister Rita Ann Wade, S P Sister Barbara McClelland, S P
---
Adopt a pet & gain a new best friend! - Rhi J
We are proud to sponsor Pet Friendly Services of Indiana and we love to hear their wonderful stories! Here is a great story from Rhi Johns & Cheri Storms from PFSI! Adoption is the best option when looking for a new furry family member! At rescues and shelters across Indiana, pets of all shapes, sizes, and age are patiently waiting for a forever home. Pets like Ruth, an 11-year-old-mix, who now has a loving family to call her own, after a tough start. Ruth was picked up by animal control and brought to a shelter in Tippecanoe County. She had been used as a breeding dog her entire life, and then simply discarded to fend for herself. Her itching skin was scratched raw, but the light in her heart never dimmed. Once Ruth was back in good health and spayed, she was made available for adoption. She had a darling personality and simply needed to find her forever home.Ruth now has the perfect home and an adoring new mom who loves spending time with her! When you adopt a pet from a shelter or a rescue, you get a new best friend AND save a life! If you're looking to find your new best friend, Pet Friendly Services' new Adoption Guide will help you get started. Be sure to find out more about that right here: https://petfriendlyservices.org/adopt.../looking-to-adopt/ Thank you for the great story Rhi & Cheri.....and for all you do for the animals in this great state!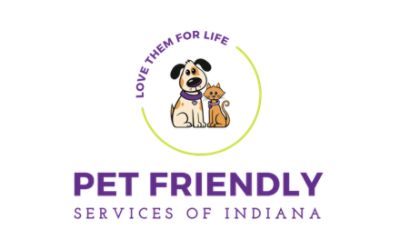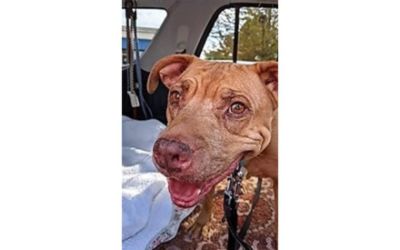 ---
Helping our youth with valuable lessons.......... - Shannon C
We had some special on 4/16/22; our local Girl Scout troop came by to visit! This sweet team of girls were in need of their next badge, and needed to tackle some basic maintenance skills on a vehicle. These skills included: * Changing a flat tire. * Checking tire pressure & wear. * Changing windshield wiper blades. * Using jumper cables to restart a car with a dead battery. * Checking levels and replacing fluids, like brake, radiator, oil, transmission, power steering and windshield wiper fluid. * Putting on tire chains. * Changing air filters. One of the girls in attendance; Cassandra, just happens to be the daughter of our Senior Technician; Dale Rossman. So Dale was on hand to help these girls learn all the essential tools, which will help them if they are ever stranded on the road one day.The girls also were able to view a computer diagnostic, which included learning about ignitions, all the way to navigation systems. They learned vital lessons, such as what to do in case of an accident and how to compile an emergency kit - to keep in your vehicle at all times. You never know, we may have a future technician in the midst! Thank you to Dale and any other Tom Wood Subaru staff that helped that day, for giving these girls such valuable lessons that will definitely be a great blessing to them in the future! You all are the best! Moreover, congratulations to our Girl Scout troop for earning another badge! Maybe you can share this great knowledge with others in need one day!
---
Subaru Rally Car "Light" Meet 4-7-22 - Shannon C
Do you love Subarus? Or are you just a car lover in general? Well then, have you ever been to our Subaru Rally Car "Light" Meet? If you missed it this year, be sure to come out to the one this fall! This is always a great time for all car lovers! Everyone comes out in their souped up vehicles, to find great comradery, Subaru Ambassadors in the midst sharing great stories, auto tips and to meet new members of the community! At some of our events, members of the community, as well as our Parts Manager; Jim Adams, peruse through the vehicles on the lot, looking for the best of the best. They call those chosen into the service drive, where they have a community vote, and give out great prizes for the top vehicles. Then at some of our events, we have raffle ticket drawings and give out great prizes! This year, one of our very own; Caleb Baker won a sweet remote control car! Throughout the night, other folks won Subaru bottles, blankets and so much more! We always have pizza, drinks, make new friends and have a great time! Tom Wood Powersports was on hand, bringing out some great motorcycles, ATVs, and some of their sweet rides! Be sure to join us for the next event, our Subaru Rally Car "Dark" Meet in the fall - we look forward to seeing you there!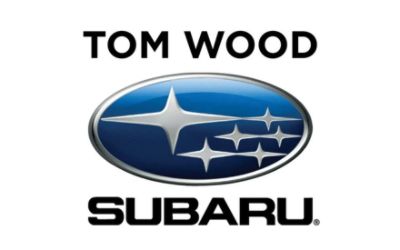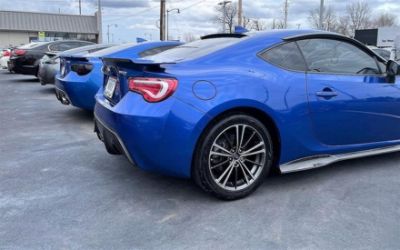 ---
UPDATE ON THE SQUIRRELS! - Alex B
THE SQUIRREL SAGA CONTINUES!!!! If many of you read our story last week, 2 of our guys saved 2 squirrels, who had made a nest in the engine of a car. WE HAVE AN UPDATE!!!! If you read the story, you know Kaleb placed the squirrels in a tree out in our back lot. Well, apparently one of the squirrels was so thankful, he became very curious about people & wanted to start visiting! Alex Blair from our Shipping & Receiving department, found out about this and wanted to start checking up on the little guy. Our little furry friend was very curious, coming up to people, as well as trying to run inside the dealership! Alex decided he wanted to take the little squirrel out into the woods to set him free, for fear he may get run over or stepped on, being around the outside of our parking lot. First, he decided to call the Hoosier Wildlife Rescue and Rehabilitation, to see if they take squirrels? The representative at the foundation was on another rescue, two hours away at the time and asked that Alex take the squirrel home for the time being. So Alex & his girlfriend Allison, packed the little guy in a box and placed him safely on their screened in porch. The next day, while Alex was at work, Hoosier Wildlife came out and picked him up! It turns out they had some other squirrels at their location and decided they would introduce him back into the wild, to be with all of his other furry friends! Thank you Alex, Allison & Hoosier Wildlife, for stepping in to save this little guy from harm and thank you for sharing this wonderful story! :)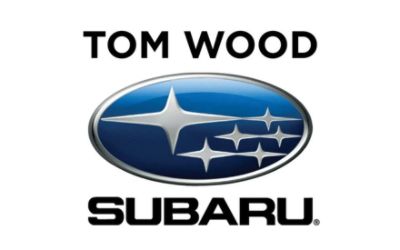 ---
Saving the Squirrels!! - Ryan B
We have the sweetest story to share. A customer brought in their Subaru Impreza yesterday for repairs & our technician; Ryan Bishop heard scratching and sounds coming from within the engine. Two squirrels had made a nest in the engine of this Subaru!!! Thank goodness they were not harmed! Ryan, along with Kaleb Luttrell came to the rescue! Kaleb managed to pull one of the squirrels free and placed him on a tree out in our back lot. Poor little thing was so scared, he just stayed in the same place for the longest time! 🙁 Once Ryan freed the second squirrel, they took him out back as well, and he joined his little friend. So sweet!!!! Thank you guys for saving the day & these two little squirrels lives! We just love all of our furry friends here at Tom Wood Subaru and can't get enough of these great stories!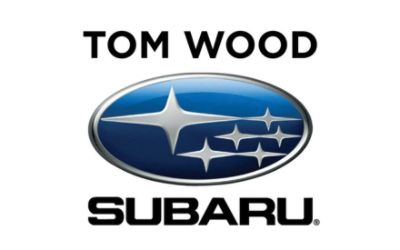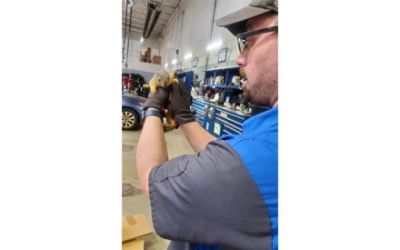 ---
Helping PAWS Mutts & Mimosas - Ben F
Thank you so much Tom Wood Subaru, for your support of Mutts & Mimosas. The event raised $13,600 towards Helping PAWS continuing work and mission. Helping PAWS is an all-volunteer, organization, dedicated to improving the lives of animals, alleviating their suffering and elevating their status in society through rescue and rehabilitation. We also want to educate our community on responsible pet ownership and animal welfare. Advocating the value of all animal life, in hopes to end the neglect and abuse animals and help control the pet population through spay and neuter advocacy. So, on behalf of Helping PAWS, we appreciate your generous offer! Thank you again for your support. Ben Fronczek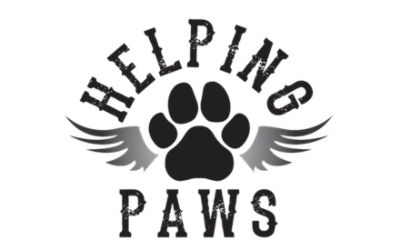 ---
Subaru Loves Pets – HSHC - Jennifer H
The Humane Society for Hamilton County is fortunate to continue to partner with Tom Wood Subaru to ensure that each animal in our care has the chance to live, love, and be loved. Tom Wood's dedication to animal welfare makes a difference in the lives of many 'underdogs'. Each year, HSHC takes in over 3,000 animals--irrespective of age, breed, special medical needs, or disabilities. Tom Wood's month-long awareness campaign in October helps these animals find their forever homes while shining a light on the healing power of pets. This year, we found homes for a record-breaking 104 dogs and 248 cats in October. One special adoption in particular was Pickles, a 5-year-old terrier mix we rescued from a surrounding shelter who was at-risk for euthanasia. The commitment to our mission doesn't stop with Hamilton County--we've always shared available resources to save as many out-of-county animals as possible, Pickles being just one of them. Pickles was transferred to HSHC in September in rough shape; one of his eyes was serverely damaged and in need of removal, and he was also in need of a leg amputation. The Humane Society for Hamilton County funded the cost of the procedures that Pickles needed in order to give him his best chance at a second chance. One month later on October 12th, Pickles found his forever home. Pickles has learned the meaning of true love in his forever home. His wounds have healed and he took his first trip to the beach. We believe animals possess the ability to connect with people in ways that inspire hope, healing, and purpose. That is why HSHC is so appreciative of Tom Wood Subaru for making happy endings, like Pickles, possible.
---