Save Time and Money with Subaru Express Service at Tom Wood Subaru in Indianapolis, Serving Noblesville and Zionsville, IN.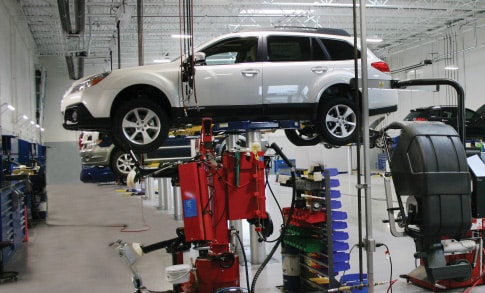 Here at Tom Wood Subaru, not far from Fishers and Carmel, you can save both time and money with Subaru Express Service;
A Conventional Oil Change is starting at $65.00, while a Synthetic Oil Change is starting at $85.00!
Walk-ins are accepted and welcomed without an appointment, or you can schedule your oil change, whatever is most convenient. We'll be able to complete most oil changes in 45 minutes or less. Oil changes are an important part of maintaining a vehicle, and we want to make sure that regular oil changes are quick, inexpensive, and convenient for you with Subaru Express Service. But that's not all!
Express service also includes:
A 35-point inspection (brakes, tire tread, tire pressure, steering, suspension, shocks, struts, drive belt, fluid, engine air filter, cabin air filter, wipers, and more)
A complimentary car wash
A comfortable waiting room with complimentary refreshments like coffee, soft drinks, water, and organic fruit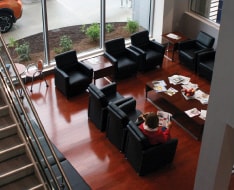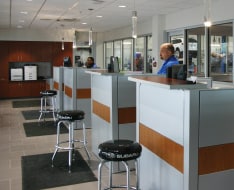 If you'd like to take advantage of this great service, stop by Tom Wood Subaru, located at 3300 E 96th St, Indianapolis, IN 46240, and look for the Subaru Express Service podium on the right side of the service drive. Wil, Cody, & Alfred will greet you and get your oil change started right away. The types of oil that are available for Subaru Express service include 0W20 Synthetic, 5W30 Synthetic, 5W30 Synthetic Blend, 10W40 Synthetic, 5W20 Synthetic, and 5W20 Conventional. We hope to see you soon and help you get lighting quick service here at Tom Wood Subaru, serving Westfield!