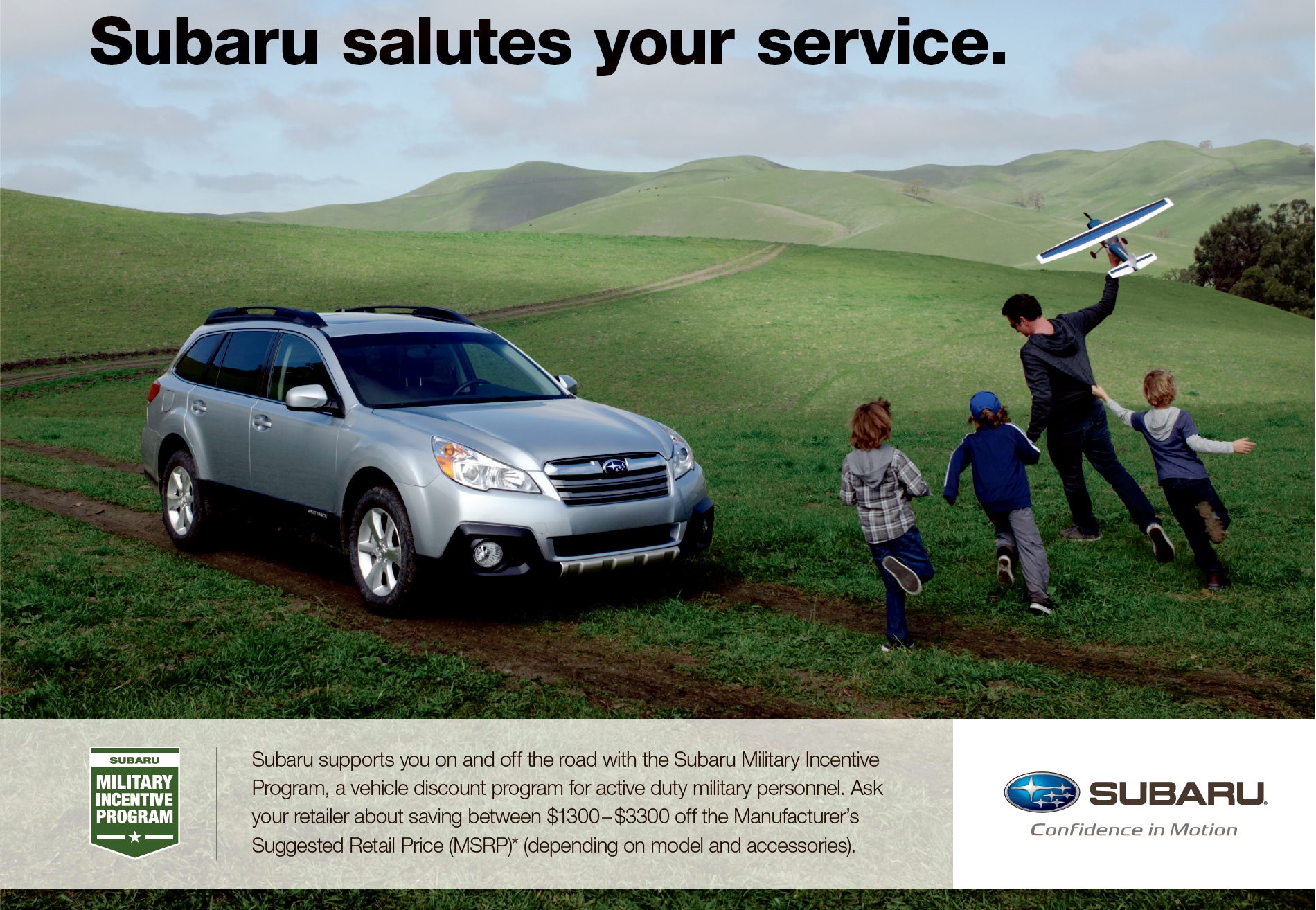 Tom Wood Subaru
is very proud to offer this program to our active duty personnel that serve day in and day out to protect us. The Military Incentive Program that
Subaru
has established will provide VIP service and pricing up to $3300 off MSRP* (depending on model and accessories). This program is the least we can do for how much you've protected that we love and places our Subarus take us.
Tom Wood Subaru
whole heartedly thanks our military personnel and look forward to serving you here at our
Indianapolis, IN Subaru dealership
.
Eligibility 
Eligible participants include active duty and reserve personnel of the U.S. Armed Forces (Air Force, Army, Navy, Marines, National Guard and Coast Guard) and their spouse or domestic partner residing in the same household (address verification required). 
-This special pricing is non-transferable and does not extend to other family members such as parents, siblings, children, etc. 
-This program is not extended to retired military personnel. 
-Vehicles purchased/leased under the program must be registered, titled or leased in the name of the eligible participant (or spouse/domestic partner) for personal non commercial use or transportation. 
-Participants are required to present verifiable proof of military status and active service at the time of purchase, such as: most recent Leave and Earning Statement (LES), valid Military Identification Card or Department of Defense documentation attesting to current duty status. In addition, standard identification documentation may be required by the dealer.